Our team consists of dedicated individuals who are kind, friendly and caring. Our staff is here to ensure a pleasant experience during your visit to our office.
Our team includes experienced and energetic people whose goal is to communicate with our patients to provide the best care possible.
Ida Arellano, RDH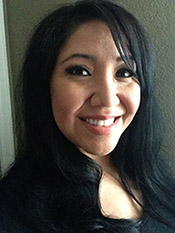 I am proud and excited to join Dr. Burger's team here at Highlands Dental. It is very important to me as a hygienist, that the office I represent has the standards and philosophy that coincide with Dr.Burger's.
I began my career in dentistry in 1994 as a dental assistant and received my dental hygiene degree from El Paso Community College in 2009. My passion for dentistry is reflected in my gentle delivery of care, educating patients and providing the best oral healthcare possible in an atmosphere that is calm. I treat each patient with the utmost respect and provide the proper treatment that is best for your individual needs. I'm looking forward to meeting you.